Innovators of Creative Event Planning
Weddings are our passion!
Have the event or wedding you've always dreamed about
These will be the memories you look back upon years from now. Why should you trust anything less than amazing for your once in a lifetime event? From wild and crazy to the most reserved type of weddings, we will make sure your reception is a huge success! You shouldn't procrastinate; be sure to book us well in advance of your event date. To make the biggest event of your life the best it can be, call 740-238-2103. We can't wait to exceed your expectations!
Your wedding reception is where
We proudly offer these services...
Entertainment
Lighting Services
Professional Audio
• Mobile Disc Jockey Service
• Live DJ Mix Show
• Music Videos
• Slide Shows and Video Presentations
• Photo Casting (Continuous event
slide show!)
• Interactive Photo Booth
• Intelligent LED Dance Floor
• Dance Floor Lighting
• Uplighting & Color Washing
• Custom Monogram and Logo Projection
• Ultraviolet Lighting (Black Light)
• Pin Spotting
• Laser Light Shows
• Table Glow
• Strobe Lights
• Ceremony Sound (Sound Systems,
Microphones, and Music for your
Wedding Ceremony)
• Sound Reinforcement
• Professional Live Sound Engineering
Special Effects
Design & Decor
Planning
• Dance In The Clouds
• Spotlighting
• Room Texturing
• Ceiling Draping
• Fabric Backdrops
• Pipe and Drape
• Table Skirting
• Table Design
• Tablecloth & Napkins
• Specialty Linens
• Chair Covering
• Entrance Draping
• Entertainment Planning
• Decor and Lighting Consulting
• Event Planning and Budgeting
• Vendor Referral and Coordination
Why consider Smash Weddings for your wedding or event?
First off, we plan everything around the entertainment! This is a key feature that some planners might overlook! If you've ever been to a "boring wedding", well... we weren't part of it! It takes talent to plan and execute a successful party! We pride ourselves on making sure your guests feel like they are part of the event, instead of a just being a by-stander. With our expert party know-how they become more willing to stay for the entire event, instead of disappearing after dinner. You might spend a small fortune on the venue, catering, linens, lighting, decor, photography, and floral arrangements, but ask anyone what they remember about the last wedding they attended, and most likely, the first thing they say will be something about how much fun they had or didn't have because of the entertainment!
Next, we turn our focus towards the theme and ambiance of your event. Selecting the right team of Decor, Lighting, and Floral vendors can be a hassle in itself! We offer a lot of those services "in-house", and we know plenty of reputable vendors who can handle everything else. This way you can get exactly what you want without all the frustration; saving you time and money in the process!
Every Production we design is completely customized. We have a huge selection of specialty lighting and decor services which you can combine to make your event completely unique! Let us work with you to customize your reception entertainment to reflect your personal taste and to get your guests involved in all the festivities! No matter if you're looking for something simple and intimate or exquisite and over-the-top, we can make your wedding dream come true! Don't wait, call us today! 740-238-2103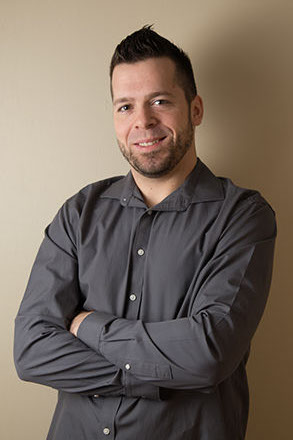 Kyle McConnaughy - Owner
Professional Disc Jockey, Event Planner, and Designer
What others have to say about working with us